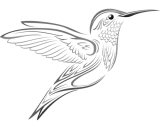 ayahuasca experiences of our participants
On this page you will find the stories and sacred plant medicine ayahuasca experiences of participants who have been with us, which we have posted with their permission. Our participants would like to share their ayahuasca experiences with you. So that you can make the right choice of where to take a journey with the magical sacred master healing plants. 

AHO

My deepest thanks for what I got to experience
Meeting Mama Ayahuasca is certainly a highly individual and intimate experience, and I couldn't have wished for a more heartwarming, guided, safe and trustful environment for my first encounter with plant medicine.
From the very first contact with Ronald who patiently answered all my questions via mail and phone call until the very last goodbye in our closing circle on Sunday with all the shining souls I felt warmly welcome and seen, truly safe and professionally guided – a setting way above expectations, that allowed me to fully let go, trust the process and guidance and thus experience a journey towards inner peace, awareness and healing which it is difficult to put in words.
The level of authenticity, professionalism and above all passion the whole Sattvaya facilitator team embodied was overwhelming, their love for what they do, the light and sparkle they filled the room with, the never-before experienced way they make music with their outstanding voices, live instruments and sounds that seem to be from another galaxy to my ear in a level never listened to yet, made my heart full of joy & peace and my eyes full of tears of thankfulness, freedom and healing energy.
Read More
It is certainly one of these human encounters you cannot put into words because it is the souls that communicate – I can only express my deepest thanks for what I got to experience, I was gifted with two nights so full of clarity, awareness and awakening in a level of detail and power that I have never come anywhere close to yet with any other of my long-practiced tools of self-love, growth, meditation and turning inwards. It feels as if so may puzzle pieces that I was questioning and struggled with before suddenly fell into place - family structures & relations, growth tasks and challenges, addictive behaviors to compensate and cover and so much more.
Full of gratitude, inner peace and with a wholehearted feeling of being always guided, I take all this home for integration into my further healing journey.
I couldn't recommend this experience more and from any deeper point in my heart – thanks to all of you beautiful souls who have made this experience such a valuable and unique one for me - you being you, your skills, all the light and power you bring to the process, everything of it was a pure pleasure!
I now know where to turn to in case of any future questions from this kind of another level – should I ever feel ready for guidance of Mama Aya again, I know without doubt, where I will find it.
Much love,
Katharina
November  ~ Team: Ronald, Yoka, Herman, Arif & Maria

T
he chance to talk to my inner child
What I understood after  my weekend of Ayahuasca, that Ayahuasca is more that your own journey. It's sharing and open yourself to strangers. It's love, to support each other and to allow be loved. All the amazing conversations we had.
It also come to my knowledge that what all of us needed is to be seem, that I was a little girl asking for the attention/love I never got.
Lees meer
I could at knowledge that thanks to Ayahuasca and the amazing help of all the facilitators. I had the chance to talk to my inner child and hold her. 
I'm a different person now, I need to learn who I am at 46 years old. But I am very happy to have it done. Even my way to hand write has change a bit, it's more free now!
I don't going to lay, it was hard. 
I did more that 8 years of therapy (that had gave me lot of tools and strength to manage my life better, and helped me for example ask for help during the ceremony), but what I acknowledged in one ceremony it could not be achieve after years of therapy, simply because there you feel it, is your heart and your soul and your body, no just your mind the one that understand it.
Ayahuasca is a medium that needs the attention and humour of Jochill -Arif (amazing player and singer too), the wisdom/care from Herman, the love a support from Yoka (I will never forgot the sounds you made to relax me), the potion's master/DJ of Ronald, how well they organice it and how well they team, to bright.
My family and friends are asking me know if I will do it again. And I compare the experience with giving birth. Right after to have a child you don't think to go through that pain again. Few weeks/months latter you forget the pain and only see the miracle of life.

So ask me again in few weeks :)
Oktober  ~ Team: Ronald, Yoka, Herman & Arif
Profound healing and spiritual exploration
Uncovering a perspective beyond the ordinary requires wandering into the unknown; my initial encounter with ayahuasca was truly exceptional. Delving into the realms of Mama Aya illuminated the path to self-love that I was seeking, far surpassing my expectations.
From the tranquil surroundings to the experienced and empathetic guides, every element of my voyage played a role in an impactful and transformative journey. Sattvaya established an environment conducive to profound healing and spiritual exploration. I would suggest Sattvaya to anyone ready to explore the depths of their being.
Oktober  ~ Team: Ronald, Yoka, Herman & Arif


Wholeheartedly recommended!
I participated in the October retreat at Sattvaya and was profoundly impressed by the professionalism and extensive experience of the organizers. They provided excellent guidance, offering valuable information as we prepared for the ceremony, including dietary recommendations and mindfulness practices.
Throughout the retreat, the organizers consistently demonstrated warmth, respect, care, and love, which were evident in their interactions with us. The Ayahuasca experience is a deeply transformative journey. On the first night, I faced one of the most challenging evenings of my life. Despite the intensity, I felt exceptionally safe and well-supported by them.
During the Ayahuasca ceremony, the organizers didn't leave participants to navigate their inner journeys alone. Intuitively, they provided support exactly when and how it was needed. As a scientist, I cannot explain the mechanics of this, but on both nights, I felt their presence precisely when it was most crucial. I hold immense respect for the challenging yet vital work they undertake.
The organizers also facilitated our integration within the group. Despite spending only two days together, we quickly opened up, sharing our deepest worries, painful memories, and personal struggles. The connections and love that flourished among the organizers and participants, as well as among the participants themselves, were profoundly beautiful. In fact, half of the participants, particularly those living in close proximity, formed an integration circle and will continue to support each other in their ongoing integration processes.
I cannot express enough admiration for Ronald and Yoka. On the first night, when my inner critic, identifying herself as the goddess Kali, judged me for hours, Yoka came to comfort me by caressing my face and hair. It felt like she saved my life. While it may sound like an exaggeration, during the ceremony, it genuinely felt that way, remaining one of the most beautiful and loving memories of my life. Additionally, Yoka followed up with a (free) integration talk two weeks later, engaging in an inquiry about my integration process and providing valuable suggestions. Ronald also shared useful exercises for us to do during the integration process. Hence, their wise counsel and attentive care accompanied us before, during, and after the ceremony.
I've already booked my next retreat with them and wholeheartedly recommend Sattvaya to anyone interested in embarking on the mystical Ayahuasca journey.
Oktober  ~ Team: Ronald, Yoka, Herman & Arief
Setting was exactly how it should be!
I have had a wonderful ceremonial weekend. The location was beautiful, the team was very nice and helpful. Everything was very well arranged and the setting was exactly how it should be. I'm very happy that I chose to do my journey at Sattvaya and can fully recommend it!
September/October
 2023 ~ Team: Ronald, Yoka, Mariana en Mathieu
Top notch guidance!
The group feeling was great. The guidance was top notch, certainly extra thanks for that. At the right moment somehow one of the facilitators sensed this and told me "that I can be there that I should not be so strict and hard with myself." This I will never forget, thank you!
September/October
 2023 ~ Team: Ronald, Yoka, Mariana en Mathieu

The energy immediately felt very positive
I was scared and nervous at first until I entered the beautiful venue and setting. The energy hanging there immediately felt very positive. I had had a tough but very meaningful journey on the first evening, which gave me a lot of insight and healing that I can apply in my daily life. I want to thank Ronald and the team again very much for how lovingly they guided us and took care of us. Also the group was very understanding, loving and you could be completely yourself. When the medicine calls me again, I will definitely come back here. Thank you so much!
September/October
 2023 ~ Team: Ronald, Yoka, Mariana en Mathieu

The love and dedication is truly admirable.
I now experienced this retreat for the second time and still feel that this is a unique place. they create a safe environment to journey in and deal with whatever comes on your path. The love and dedication of the team is truly admirable.
September/October
 2023 ~ Team: Ronald, Yoka, Mariana en Mathieu
The most interesting and wonderful thing I ever experienced
The atmosphere of the ceremony room was excellent, cozy and it felt very good to be there. Yoka and Roland and the other 2 helpers supported us during our ceremony so lovely and careness. I realy felt loved and protected. Thanks for this again.
This experience helped me in my conscious, that this is the right way and worth to go deeper. The music during the ceremony was chosen so well and helped me to enjoy and surrender myself more and more.
This spirituel trip was the most interesting and wonderful thing I ever experienced so far and I will do it again and again.
Thank you very much.
September/October
 2023 ~ Team: Ronald, Yoka, Mariana en Mathieu
The love, safety and acceptance…
I wanted to join an ayahuasca ceremony for some years now to enhance my personal growth but the big obstacle was where? There were no friends or relatives who were interested in this so I had to search the internet. The first thought that came to me was " INTERNET ??? you ´re crazy, how can you trust this?" but my curiosity seemed to be bigger than my distrust so I booked a place. I AM SO GLAD I DID!!! At arrival I noticed immediately that my scepticism was ungrounded. The team knows what they are doing and more important why. The love, safety and acceptance that is created by the team and participants is powerful. Ronald guided us on with loving, open and clear words and music through the ceremony. Yoka gave me personal and total attention and presence when I felled that I needed it. Mariana her touches opens hearts. I will come again!
September/October 2023 ~ Team: Ronald, Yoka, Mariana en Mathieu

Valuable experience with new insights
This has been my 4th time and 1ste time at Sattvaya. Every ayahuasca experience is different. In the end you can only surrender to the drink and see what's coming. The guidance at Sattvaya is kind and full care . Besides that the location is amazing, the music fitting, the food amazing and every step of the whole experience is well thought out. Besides that there is plenty of time for integration and time to process. This all makes it a valuable experience which gave me new insights
September 2023  ~  Team:
 Ronald, Yoka, Herman & Maria

I felt sooooo incredibly safe and so much love
It was my very first time with Ayahuasca. Short: overwhelmed!!!
Longer: With some previous awareness work, proper (but hard, what was worth it) diet, a lovely Sattvaya-Team: their care, their words, their music, their live-sounds, their touch, their presence - I hade two wonderful and indescribable nights with Mama Ayahuasca. I felt sooooo incredibly safe and so much love from "strangers". During the ceremony a door to my innerst self was opened that longed to be opened for some time and I am so thankful it was opened at Sattvaya.
I am sure I will come back and send some lovely Souls to this place.
September 2023  ~  Team:
 Ronald, Yoka, Herman & Maria
Nice group, sweet guidance, Fine house & beautiful music and singing
Hoiiiiiii <3
My first meeting with tanta Aya. The first evening was intense. Well experienced and felt relieved from this the days after. The second evening was calmer, wonderfully consciously euphoric enjoyed the physical experience and the music. The music was wonderful and I still listen to it daily. The live music and singing was indescribable and brought me into a deep relaxation where I could surrender even more to the experience. Nice group with very sweet guidance. Nice house with a beautiful garden and nice walking environment. Superrrr delicious food!
Not specifically new insights but a feeling like I was able to let go of things, feel (even more) a constant spark of happiness swimming around inside me. Thanks Ronald, Yoka and the others.
LOVE Remco
September 2023  ~  Team:
 Ronald, Yoka, Herman & Maria
The guidance and the (live) music is really amazing
I have been wanting to attend ayahuasca ceremonies for a long time, but there was always something holding me back. When I found sattvaya online and spook to Ronald by phone, I felt a sense of trust and excitement and nothing turned out to be less right. Yoka, Ronald and the other caretakers really put a lot of care, work and love into these weekends. The guidance through the ceremonies and the (live) music is really amazing. Also, the questionnaires and checkups before and after the weekend really give you that safe and trustworthy feeling you need for an experience like this. I was always sceptical about attending a ceremony in the Netherlands instead of somewhere in the jungle abroad, but now, I would definitely go back. For everyone who is looking for a safe place where love and trust is put first, I would definitely recommend Sattvaya. 💖
September 2023  ~  Team:
 Ronald, Yoka, Herman & Maria


I move through life much happier and free
I felt safe and cared for during the retreat. I felt the love and energy that was shared by the guides. The music, love, conversation, (sharing circles) and nourishing food. I could complete surrender myself to the experience and fully let the plant medicine work and show me what I needed to see. I appreciated the in depth phone call with the shaman. The conversation with the guides during the weekend was helpful to let go and surrender. Which allowed me to remove expectations and be in the moment.
I received exactly what I needed. I was able to heal things with my family and gain new love for myself and the people around me. I am so grateful. I move through life much happier and free.
September 2023  ~  Team:
 Ronald, Yoka, Herman & Maria
Excellent guidance and beautiful music
I liked the ceremony environment and the guidance was excellent. The music during the ceremonies was beautiful, and I really felt comfortable.
September 2023  ~  Team:
 Ronald, Yoka, Herman & Maria
I think I did never felt so happy before
Massively lovely experience with incredible music and live healing instruments. My journey to magic world was incredible.

The way how Ayahuasca works is hard to describe by words, you just have to experience it. It definitely changed my personality, for a better. Or if to say even more right, it did cleaned away lots of what is not mine, but I been holding to it. It helped me to release so much of negative emotions I been keeping inside and what did blocked all my potential and didn't let me to be my true myself. That may seem scary or uncomfortable, to go through all of that emotions what we are trying not to pay attention to so actively. But it is definitely a healing process and it's necessary to let go all what is not good for us, to free space for something new and beautiful.
Thank you all of our supervisor, shaman team, who did enormus work to support us in our healing process, Your help did mean a Lot, Thank you for your guidance and spiritual healing what you all did to help us to go through what we were facing that nights.❤️
Once massive cleaning process during my first night was done, second night of Ayahuasca began beautifully. I had lots of euphoria moments, listened to incredibly beautiful music what Roland and the rest shamans were playing and live singin, playing musical instruments, I was enjoying the new found peace in within me, and feeling overly happy, I think I did never felt so happy before. I will not gonna describe all my trip and visions what I did had, but it was special, something really, really special and life changing.
Read More
Setting of retreat is located in a beautiful farm house, all surrounded by nature and peace. So there is possibility also go outside during the ceremony if you feel like connecting more to the nature. Ceremony hall is nicely decorated and cozy, you can feel the spiritual vibe in there. During ceremony you can feel super safe and comfortable also feeling connected to all the people who is in the room and private inaf to dive deeply in to your own journey. The atmosphere in house is really open hearted and friendly, every time coming there I feel like I m coming back to home and all those people what most of them I meet for first time,is part of my family. Food is also healthy, tasty and nice, just right in time what we need during retreat, nothing extraordinary or too much. It's good that there is always options for a different diets like vegetarian, vegan and raw foods too. This was my second time at Sattvaya retreat. And I will definitely come back. I m open and ready to a beautiful transformations what Mother Ayahuasca does with me and my life.
Thank you Sattvaya team, you are the Best! Millions blessings to all of you, tons of love, peace and all the best of the best to you!!! ❤️❤️❤️
September 2023  ~  Team:
 Ronald, Yoka, Herman & Maria

Feeling of safety and care
Massively lovely experience with incredible music and live healing instruments. Feeling of safety and care created by Ronald, Joka and their team. Amazing group of people. Some new insights about love and the people around me but mostly a confirmation that I am on the right trajectory. Will certainly do a ceremony with Ronald and team again!
September 2023  ~  Team:
 Ronald, Yoka, Herman & Maria

2 years of therapy in 2 nights!
Almost one week after the ceremony now and I'm still wondered and glowing. It felt as if I received 2 years of therapy in 2 nights. If you think you understand life and spiritual concepts, wait until you feel them during the ceremonies. The experience changed my life forever. I can highly recommend it if you seek to experience breakthroughs in your life!
August 2023  ~  Team:
 Ronald, Yoka, Noud, Maria & Liezl
 A warm and spiritual space.
The journey I've made with both of the plant medicine, feel life changing. During the first ceremony it felt a bit overwhelming at times and I was literally not in control (I always am so that felt good but also kinda scary). I really learned to use my voice that night and felt a lot of insights and physical cleansing of my body.
The second journey felt more like the medicine I know, love and trust, being called to the spirits and it was an amazing spiritual experience. My body was able to process a lot of old pain and trauma and the guardians helped and held me trough that process which felt really loving and safe.
The space of Sattivya really feels like a warm and spiritual space and I would love to come back some time and have another journey with them. Once again I thank you for holding space and doing this incredibly important healing work 🤎
August 2023  ~  Team:
 Ronald, Yoka, Noud, Maria & Liezl
The guidance was professional, and with a pure intention
This was my first experience drinking Ayahuasca, and I could not have done it in a better place than with Ronald and his team. The guidance was professional, and with a pure intention. In an atmosphere of openness and respect, the group was taken step by step through the whole journey. I admire the work these lovely people do in helping others in their healing process.
I once heard someone say, when Mother Ayahuasca calls you, you better pick up the phone. It is true. My 2 journeys were not easy, but I was well supported and looked after. Thank you all for this unforgettable experience.
May Mother Aya call me again, I know where to go: Sattvaya.
AHO
August 2023  ~  Team:
 Ronald, Yoka, Noud, Maria & Liezl

Pure, loving and passionate! Beyond expectations…
Wow what a beautiful weekend a fantastic wonderful gift to myself! The organization consists of pure, loving and passionate professionals who provide a fantastic experience where nothing is missing
For me 10 out of 10 :) Compliments for the way the ceremony was given and also the aftercare provided, really super nice! Pure, loving and passionate! Beyond expectations in every way :D
Juli 2023  ~  Team:
 Ronald, Yoka, Noud, Mia & Liezl

Highly recommended!
Never having engaged in this sort of ceremony before I was a bit apprehensive. But I had two special journeys and in due course they gave me clarity over the issues I have been facing.
The ceremonies were lovingly and skillfully conducted, the music, especially Ronald's live contributions, was excellent. The setting was lovely and thanks to the guidance I felt a strong connection to the other participants as well as the staff.
Everybody was just lovely. I'm so privileged to have been able to join this extraordinary adventure and I can highly recommend it.
Juli 2023  ~  Team:
 Ronald, Yoka, Noud, Mia & Liezl
a supportive and loving environment with beautiful music
I can confidently say that coming to the retreat was one of the best decisions I could make on my healing journey.
Ayahuasca is a challenging medicine, it requires you to completely surrender and let it do its work - which is not always a pleasant thing, especially when it comes to releasing old traumas and negative patterns. But doing it in a supportive and loving environment makes all the difference and I'm beyond grateful to have been able to do it with Ronald, Yoka, Noud and Mia - they created a safe space for all of the participants to experience all that Mama Aya wanted us to see and feel.
The music during the ceremony was beyond beautiful and greatly enhanced the whole experience. Besides that, in just 2.5 days we were able to build a sense of community among our group, which is something I didn't think was possible at all, yet it made all the difference as we were able to share our insights with each other openly, without any judgement.
I'm forever grateful for this magical weekend and would recommend the retreat to anyone who is interested in plant medicine.
Juli 2023  ~  Team:
 Ronald, Yoka, Noud, Mia & Liezl
lighter, and with a wisdom like never before
This was my very first experience with Ayahuasca. I had booked based on the good feeling I got from the website, and the positive reviews.
The place of the ceremony and the team felt very safe and loving. It was made very easy for me to surrender to the process, and I got more out of the ceremonies than I could have ever imagined.
During the 1st evening, Mother Aya took me by the hand to work with unprocessed trauma and even trauma across generations and centuries. I learned so much about myself, more insights than I have ever been able to gain through therapy or study. It was a very intense evening, but absolutely worth it.
During the 2nd evening, my late grandfather took me by the hand, and taught me about my origins and who I essentially am. This was an incredibly beautiful experience, and it gave me many insights.
I also found it very special what a bond I developed with my fellow travelers in this short time. We found a lot of support from each other, and it was valuable to share each other's stories during the sharing circles. The music by Ronald was also wonderful, and fit the experience perfectly. Afterwards, we were given a playlist of the music.
I feel lighter after these 2 ceremonies, and with a wisdom like never before. Now there is still a time of integration ahead, but I know for sure that this has healed me as a person to the core. I am very grateful to Ronald, Yoka, Mia, Noud and Liselotte for this beautiful and healing experience.
Juli 2023  ~  Team:
 Ronald, Yoka, Noud, Mia & Liezl

Genuine love and compassion
I felt compelled to write this because I am now in a place where I wouldn't have dared dream possible and I attribute this entirely to my Ayahuasca experience. I can't believe it but I am now ten days clean or all the medication I was on. Zero painkillers and no headaches at all. I honestly thought I would need clinical detox to achieve this so I really can't believe I'm in this place now! I have had a little acupuncture and used cold water immersion to help with pain and sleeping but the precipitating factor in all this was definitely the retreat and I am just so grateful.
My experience at the retreat in itself was stunningly beautiful, I was just blown away by the genuine love and support that I witnessed happening in the room. During it I opened my eyes and just watched the facilitators tend to everyone with such genuine love and compassion it almost moved me more than the  journey inside did. To be honest I hadn't even admitted to myself how much I had been self medicating and I think it was this that inhibited me a little but I am keen to go back and go a little deeper next time if they'll have me! I'd also experienced very recent trauma and my nervous system was very disregulated going in so I believe that Ayahuasca was gentle with me and gave me exactly what I needed at the time but I did find it hard to let go and get fully immersive , having said that the healing in my life after is testament in itself that some deep inner work was going on because I never imagined I would get to this level of healing in a million years so I am really living a life that is beyond my dreams now. Working out every day, sleeping unmedicated and not relying on painkillers to get through the day.
June 2023  ~  Team:
 Ronald, Yoka, Gabriele, Mia & Noud

The guidance was very loving and respectful
Sattvaya felt like a safe place for me. The guidance was very loving and respectful. What I found special was that my grandmother "stopped by" to thank me for healing her pain too. This time my journey was less intense, but that too was good. It was nice to have a lot of time on the 2nd day of the weekend to process things, write down insights and rest. I continue to find it impressive what a bond you build with your fellow "travellers", while still working on your own healing. That we have an app group and were given a playlist afterwards I find very nice. It helps to hold on to the energy of the weekend or get back into it reasonably well. Grateful for this beautiful experience.
June 2023  ~  Team:
 Ronald, Yoka, Gabriele, Mia & Noud
Liberated and surrounded by love, fantastic and loving guidance
After a period of doing a lot of inner work through regular channels, however, I still walked into my own trap. Everything can be understood rationally but in reality I ran into myself in certain situations and had no control over it. Then I decided to take a different path and decided to ask Mother Ayahuasca for advice and what a revelation that turned out to be! My intention was to investigate whether there were still obstacles in my subconscious that I was running into in my daily life. I can only say that it was an amazing inner journey with an epiphany I could never have reached without Ayahuasca. I now feel so liberated and surrounded by love and self-love and feel enlightened in my ego thought processes!An experience for life that I will carry with me.The guidance was really fantastic and loving and and put you so at ease that I felt very relaxed and safe throughout the weekend. The charrings with my fellow travellers were incredibly beautiful and we found a lot of support with each other during the weekend.The music was beautiful and totally in tune with the group and the setting.
Seen many providers on the internet but I immediately felt connected to Sattvaya's website and can't help but say that this really was a great choice and it felt like coming home. What a great relaxing location and serene peace.And again what a loving and professional team where you feel wonderfully safe and relaxed. I can recommend Sattvaya to everyone!
June 2023  ~  Team:
 Ronald, Yoka, Gabriele, Mia & Noud
Feeling more comfortable and so much lighter
This experience has really opened me up. I was feeling stuck and lost inside of myself and this world. Mother Ayahuasca has shown me the patterns I have to break and she has given the answers to several questions of mine. I am feeling thankful, more comfortable and so much lighter. Also the guides and their energy are really loving and angelic, they have helped me when I was feeling stuck and made me feel really loved.
Thank you guys, I will always cherish and remember this.
Much love and light
June 2023  ~  Team:
 Ronald, Yoka, Gabriele, Mia & Noud

Respect for the tradition of the Sacred Medicine
The ambience was very safe and loving. The facilitators really took the time to personally connect with every single person. There was a good balance between scientific and spiritual knowledge of the Medicine. The setting was great- a beautiful scenery near Amsterdam. The music and ceremony were done with respect for the tradition of the Sacred Medicine. And facilitators guided every person equally the during the ceremony. Sattvaya really deliver what they promise on their site!
June 2023  ~  Team:
 Ronald, Yoka, Gabriele, Mia & Noud
Felt very safe
I want to thank the entire team very much for the amazing experience. The ayahuasca ceremonies took me another step further in my healing process. I felt very safe and this allowed me to surrender completely. It was so nice that there was so much guidance and that the group of participants was not large, it felt familiar to share personal things with the group, this again helped to get deeper into the process. I now notice afterwards that I can be nicer to myself, and for me the best thing: I was able to enjoy my children intensely much more than before. All the painful feelings and associated stress, self-rejection, etc, seem to have moved a bit more into the background. I hope I dare to do it again!
May 2023  ~  Team:
 Ronald, Yoka, Mariana, Gabriele & Mia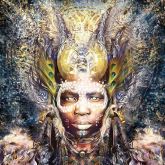 Great love, full attention and divine music.
I've been writing before about my experiences at Sattvaya. This was the 2nd time. It's all so good here. A word (again) about the counselling. With such care, it feels so safe and oh so incredibly friendly. There is a razor-sharp sense of whether one of them 'needs' to sit with me for a while, or whether they are just giving me all the space I need during my journey. This is all done with great love and full attention. Perfectly balanced. Ah yes, I cannot resist saying nothing at all about the music: truly divine! When I look back at what I have seen and experienced during the trips, the following words come to mind now, for example: Recognition and Confidence.
Again, a deep, deep bow of gratitude!
May 2023  ~  Team:
 Ronald, Yoka, Mariana, Gabriele & Mia
I feel I have a lighter heart
Overall I can describe the journey as intense and unique. Am grateful for having had the opportunity to participate and have a clearer idea and focus on where I can deepen my healing process after the ceremony. It is too soon to have full clarity on the experience as the effects are very still there and integration is in full process.
During the ceremony I felt supported and guided by a beautiful team of spaceholders. The music played and made is a beautiful part of the journeys, drawing you further in and nourishing and cherishing your healing process whilst in the journey. Allowing space for stuck emotions to be released was very powerful and after the ceremony I feel I have a lighter heart.
The integration circles are key to your own integration process. It's beautiful to share your experiences and hear what other participants have experienced.
The surroundings allow space for walks in nature or just charging your batteries in a relaxed environment.
May 2023  ~  Team:
 Ronald, Yoka, Mariana, Gabriele & Mia

Music and love ❤️💙
I knew that I need to try Aya. But did not know wher to go. When I heard about Sattvaya, I knew it is the right place for me. And I was not wrong. Did not expect anything from the group, session, people, place,... But was really positive surprise. The place is amazing (exactly what you need at that time), the nature, perfect place for walking, being with yourself. I was feeling really save, confortable, could express my feelings, had a huge connection with people in the group. Ronald and his team took excellent care of us. I am still surprised about how they knew exactly when to come and give exactly what was needed. And above all the music, that was amazing, no words can describe it. What I gained: peace with myself, in my mind, I stopped the conversation with myself (negative ones), now I have a need of meditations, need of going alone to the nature, need to listen myself, my intuition.
I'm really glad that I chose Sattvaya for my first experience with plant medicine and I can strongly recommend Ronald and his team. Big thank you to them. I will definitely be back one day. Music, people will stay with me forever. Forever grateful for amazing experience.
With love. AHO ❤️
May 2023  ~  Team:
 Ronald, Yoka, Mariana, Gabriele & Mia

 The guides were deeply genuinely caring.
I always thought I wasn't ready for the Medicine but all of a sudden it called me. I was a bit anxious but the setting made it easy to surrender. The guides were deeply genuinely caring for me and the other participants. There was an enormous space for our own process and for me it was a deeply profound experience that helped me further in my path and healing. I will definitely do this again in my life. I can highly recommend this centre. It's casual, non dogmatic yet very experienced.
May 2023  ~  Team:
 Ronald, Yoka, Mariana, Gabriele & Mia
My life's most memorable moments.
Ronald, Yoka and the team are angels in human form. You can tell they are doing plant medicine, ayahuasca ceremonies because they have so much knowledge and wisdom to share with those of us who are in the beginning of their enlightenment journeys. They do this from their heart and they give their everything before, during, and after the ceremonies to ensure you leave there as the best version of yourself.
There are no judgements, no expectations, just teachings that you get the answers mother Aya wants to show you. Each of us are in different paths and therefore we all will receive different messages from her.
Thanks to them, I was able to have such powerful journey. Met with Mother Aya and the spiritual powers and had my life's most memorable moments (even more magical and two childbirths! :) ) in addition to adding new life long family members; Ronald, Yoka, their team, and all the other eleven participants.
Thank YOU from the bottom of my heart for being inspiring and amazing journey partners, path finders, and knowledge and wisdom light carriers. Until we meet again,
AHO 🙏🏻✨🌞😇❤️
May 2023  ~  Team:
 Ronald, Yoka, Mariana, Gabriele & Mia
Loving and magical experience!
Wow what a special ceremony.
My first journey with mother Aya. The journey was beautiful, intense, intense, emotional, loving but above all magical! I was able to release so much. First of all, the group connection was super nice, it really is a safe space where you can be who you are, without shame or misunderstanding. You also feel this with the guidance. The team was so incredibly loving and experienced! You really are in good hands. Everything is fine, you feel heard and seen. This is very important when you go on a journey.
Also the music was perfect. Really perfect! The music subconsciously affects your journey so much and Ronald knows exactly how to play the music. The setting is super warm and relaxed. I have never met such a warm, nice place and people. Even though my journey was very intense and I was a bit panicked at times, I knew and felt that the siege was there for me and supported me through it.
I am so incredibly happy to have experienced this first journey at the right place! For me, no other place but Sattvaya!
Big thanks and love for the team and participants <3


April 2023  ~  Team:
 Ronald, Yoka, Mariana, Gabriele & Howard

Loving and caring staff, wonderful music - 5 star rating
This was my 4th time at Sattvaya healing. I just love going to Sattvaya as the location and the accommodation are 5 star and keeps Improving with every vist.
The staff are so kind loving and caring. The guidance from the staff during the ceremonies is so good that it gives you a safe and loving environment feeling. Ronald plays the most wonderful music for that extra experience. Even at somepoints the music is enough to guide you on your journey.
Well for my 4th time I knew before I went to the retreat is was going to be a difficult and a challenging weekend for me.
In the weeks running up the the retreat I had started remembering bad childhood memories and didn't realy understand why.
At the retreat after sharing with the group and staff it became clear that I had to face my childhood fears and abuse from my father.
During my journey I was shown lots of bad memories that I had blocked out as a child. I was made by ayahuasca to face each and everyone of my fears. When his is done I would be free to move on with my life and stop living in the passed.
After the ceremonies I can say now that I feel free and content with my self my mind and body feel so at peace with my self.
Now I feel free happy and confident enough to move on in life and not to look at the passed but only to the future.
Living happy and free ✨️ 😌 ☺️ 🍀🙏
April 2023  ~  Team:
 Ronald, Yoka, Mariana, Gabriele & Howard

the music is insanely good
Beautiful experience thanks to the guidance of Ronald and his team. Specially kudos to the facilitators Gabriel, Joska, Marina and Howard. such warmth and care for somebody you just met. And the music is insanely good. it contributed to a wonderfull journey.
April 2023  ~  Team:
 Ronald, Yoka, Mariana, Gabriele & Howard
excellent care and support during and after the retreat
I have never experienced anything quite like this. The journeys I took were beautiful and allowed me to observe my thoughts and feelings from new perspectives. I felt lighter, more energized and much more curious about plant medicine after this retreat. Ronald and his team took excellent care of the journeyers and really supported us before, during and after our retreat. I'm really glad that I chose Sattvaya for my first experience with plant medicine. 
April 2023  ~  Team:
 Ronald, Yoka, Mariana, Gabriele & Howard
True compassion and intense love, it was Magical!
Words cannot justify the devine experience I had during the two days of Ayahuasca ceremony with Sattvaya. I attained spiritual enlightment and was guided to the truth of life by Mama Ayahuasca. True compassion and intense love was felt throughout, although it was not easy and required full surrenduring during the journey. 
The team of Sattvaya was outstanding in its guidance, preparations and carrying throughout the whole retrait. The beautiful music, the continuous care and love from Mariane/Joka/Mia, the ambience of the room, the amazing people participating; it was magical!
Thank you so much for this life-changing experience.
All love
March 2023  ~  Team:
 Ronald, Yoka, Mariana & Mia

The notion of compassion left an important imprint 
My journey with Ayahuasca (my first) was very revealing, freeing and also in the long run very beneficial for my well-being. I'm more aware of my feelings, understanding them and react accordingly. The notion of compassion and how it is the natural human state (compared to ego) was very present during my journey but left an important imprint on my interpersonal relationships. 
February 2023  ~  Team:
 Ronald, Yoka, Mariana, Constanza & Juan
ik ben gelukkig, voel compassie en veel meer (zelf)liefde
It was in a word: Perfect!
A beautiful safe loving environment with a huge connection with all the people in the group and four lovely ceremony leaders. It was clean, beautiful, cosy, cosy, nice music, lots of love and hugs, delicious food, beautiful living environment, beautiful nature.
All this made for a wonderful trip from the first second on arrival.
The first day with the anahuasca was beautiful, peaceful and many
Spiritual insights. The second day with ayahuasca and Rapéh was intensely happy, intense, beautiful for me. So many insights came together, clarity in my being in my current life within my family system, clarity from past lives.
This was very painful and sad at times, but so beautiful too and enlightening.
Read more
To this day it is with me every moment... and the emotional connection with my father has suddenly strengthened enormously (he was with my mother for a day with me and my family today, I got a real hug from him for the first time... we talked about ayahuasca on his initiative and about the connection I feel so strongly with my grandfather, his father.
Everything is running more smoothly than before, I am happy, feel compassion and much more (self) love.
Thank you for all the insights and the space you created here, this is a tremendously valuable gift in my life.
I will definitely be back,
AHO
Xxx Leonie
March 2023  ~  Team:
 Ronald, Yoka, Mariana & Mia

warm welcome and a perfect location
It was a wonderful weekend, great appreciation for the Sattvaya Team to create this space where healing can take place. With a warm welcome and a perfect location for a sacred Plant Medicine. We had two ceremonies with beautiful live music and an integration session afterwards with helped me to take the most out of this experience. 
February 2023  ~  Team:
 Ronald, Yoka, Mariana, Constanza & Juan
music is my way of healing
The ceremony was placed in a very peaceful and clean ambient and it was very good organised and prepared. I felt very comfortable, I was just very excited, what is normal. In the first round of the first day, the medicine gave me a very pleasant feeling of floating and I felt lovely vibrations. I felt my body dissolving with the music, which was very helpful to surrender in the journey. I felt confident of going deeper in the journey with the second round. The second round brought me in a strong conflict with my inner fears and blockades and it was hard for me to surrender.
With the help of the guidance I could feel more safe and with less fear. In the live music I found the solution and way out of the self conflict with singing. I found out, that music is my way of healing.
Read more
In the second day of the ceremony, I was still processing the journey of the first day, which was very strong. The guidance helped me a lot giving me power and confidence to go into a light journey, that gave me the feeling of bringing peace to myself. The medicine brought me in a deep meditative state, felt being one with myself, with others and with everything. I felt very much compassion with others and self love.
In the next day I felt very light, my muscles were very relaxed and my mind very clear. This state is still there after 3 weeks and I hope keeping it the longest as possible. I am very thankful for this strong experience and would do it again, after working on the issues, that I found out in this weekend.
Thanks for everyone, that shared this experience with me. All of you will be always in my memory.
Much love and Best regards!
February 2023  ~  Team:
 Ronald, Yoka, Mariana, Constanza & Juan
A very magical journey and felt suported!
My journey was very magical and I felt supported at all times by the wonderful team. The incessant care and love you gave to all of us was very special and I thank you deeply. This atmosphere was enhanced by the beautiful music played live and otherwise. Should I ever be asked where to do a plant ceremony, I will definitely send them your way. I am so happy I went. It was the best journey I have made in a while.
February 2023  ~  Team:
 Ronald, Yoka, Mariana, Constanza & Juan

Feeling safe and comfortable
It's the single most important journey I have taken in my life! I was surprised by how much I surrendered that is thanks to all the staff who made me me feel safe and comfortable. 
February 2023  ~  Team:
 Ronald, Yoka, Mariana, Constanza & Juan

Positive atmosphere 
The overall experience makes the trip well accomplished. The atmosphere set from day 1 contributes positively to this. The group of people I was with were all initially strange to me. Through the guidance in the circle discussions, the alienation fell away. It quickly became clear that we all had our issues. Space was provided for each of us to share that while respecting everyone's boundaries. The music and rituals contributed positively to this.
February 2023  ~  Team:
 Ronald, Yoka, Mariana, Constanza & Juan
Beautiful music!
The experience was a message to let go of the things out of my control and trust the process of life. I walked into the Ceremony looking for a purpose and came back out with one. The music was beautiful and the voices of the shamans singing brought me nothing but peace.
February 2023  ~  Team:
 Ronald, Yoka, Mariana, Constanza & Juan
Great experience!
It was amazing, thank you all for this great ayahuasca experience!
January 2023  ~  Team:
 Ronald, Yoka, Mariana & Mia
Een van de mooiste ervaringen in mijn leven
The Ayahuasca ceremony was one of the most beautiful experiences I have had in my life so far. Everything was right. The people, the guidance, the energy, the love, the music. It made for a wonderful journey to various places most of which I had never seen or experienced before. It opened my eyes, it changed my consciousness and it healed trauma. I recommend it to everyone and will make it an annual trip myself. AHO
January 2023  ~  Team:
 Ronald, Yoka, Mariana & Mia

Incredible music & amazing facilitators
I think the plant medicine helped to give me the courage to finally speak my truth, which I had been wrestling with for a while. I feel I'm now at the start of a new path in my life's journey, which will be full of purpose, love and truth.
The music during the ceremonies was incredible it really helped me to let let go and assisted with the journey. The facilitators were amazing, they were there to offer support when needed and even performed reiki and body work during the sessions which really added another level to the whole experience. After the ceremonies, I found it very difficult to sleep so just rested, whether this was because I had so much on my mind or whether this was just that the medicine was still in my bloodstream, I don't know, but the passengers and the facilitators were there for me when I really needed them. I hadn't cried properly for around 8 years but after the final session, I couldn't stop crying for hours. I was clearly holding a huge amount of emotion in and it felt good to finally release some of it. Whilst I went through this the facilitators were there as well as the amazing people I had taken the journey with.
Throughout the entire weekend I felt no judgement from anyone, it was such a safe place to be open and vulnerable. Everyone there had there own stories and issues to go through and we were all there for one another, I felt nothing but peace, respect, love and truth for the entire weekend. Thank you to all that were involved in the journey and who have helped me move into the person I want to become, full of life, joy, laughter, compassion and love!
Joe
January 2023  ~  Team:

 Ronald, Yoka, Mariana & Mia

Exceptional guidance
What can I say this was my third weekend ayahuasca retreat and sixth ceremony with Ronald and his team of facilitators. My life has totally changed since my first time going in July. Before I found out about ayahuasca/plant medicine I had been suffering with depression and anxiety for more than 10 year's. After doing 6 ayahuasca ceremonies in 6 months I have been getting my life back to where I feel happy more confident and my depression and anxiety is now at the lowest I have felt in years.
The support from the staff are unbelievable they know exactly how to help you during the ceremonies when it get hard and scary and how to guide you though the ceremony when you're struggling. My experiences have all been different some have been really difficult and hard at times but it the hardest one that has changed me the most. Everytime has been totally different I have had some really enjoyable experiences after the hard one. The Medicine will show you what it wants to or has to it can also become really confronting but also extremely pleasurable and heart warming just depends on what you want or what the medicine need to give you.
The staff are really loving caring and make you feel relaxed as soon as you arrive at the retreat in the ceremonies they keep you safe at all times when needed and guide you though your journey with exceptional guidance. This was not my first time and it certainly won't be my last, this place and Ronald and his team have help me to get my life back to we're if feel alive again 
December 2022

  ~  

Team:

Ronald, Yoka, Mariana & Gabriele
High level retreat & highly recommended!
Life changing and heart opening proces. What an amazing journey, just mind-blowing! I have dived very deep into my unconscious mind and I have seen some relevant knots in my life, which I have resolved with relevant relations after coming home. Also the retreat brought me close to myself and my own truth. Such a heart opening and awakening process. Highly recommended!!!
I have participated in many international quality retreats with great teachers alive these days, and Sattvaya is a high level retreat in their spiritual, psychological and shamanic approach. Sattvaya has taken every effort to create a well thought of, safe and compassionate process, with a high amount of professionality and eye for the subtlest detail for the participant's care and wellbeing. Genuine and honest, considerate and empathetic process, with a high focus on the participants expansion and support. Even after the retreat there is care and support available. They take so much responsibility for the work they do, and this is one of the most important things in working with people.
Thank you for the life changing experience. Can't wait to join again soon!
Enis
December 2022  ~  Team:

 Ronald, Yoka, Mariana & Gabriele
So much love and care
I have done a lot and various forms of work over the year, but this experience brought me closest to the core, to the ultimate ever unfolding truth which is always here and now. Words really fall short to describe, as this comes prior any word. What I can share is that you all did such an amazing job, there was so much Love & Care involved in the proces. The holding and support was felt very strongly throughout the entire process. And when at times it got really challenging, a gentle hand filled with presence was there to give that needed safety and support. The music did the same! For my experience it was really perfect! The twists & turns, the gentle sounds..it was all at the perfect moment, in perfect coherence with what was happening inside.
I thank you all deeply from the bottom of my heart for this precious work you do and for the care during my stay. I am forever grateful! AHO
December 2022

  ~  

Team:

Ronald, Yoka, Mariana & Gabriele

Volede me gedragen, hoge kwaliteit en hemelse muziek
My big goal in my life is to develop myself so that I can feel more and more happy. That is why I went on a journey again. For that journey to succeed, it takes a very safe environment. For me, that means a loving, empathetic, patient, honourable, and oh-so-friendly guidance that really has the ability to empathise on all kinds of levels. All these ingredients are present at Sattvaya (and know, I set quite high standards!!).
Ronald is also a Master of music. Truly Heavenly. An indispensably important contribution this gives to the journey. Knowing (=feeling) on the spot what music is needed at what moment. It's not just an hours-long playlist playing off some great songs. By the way, nothing just happens here. Everything is deliberate and done with great care in which I felt carried. All this gave me the opportunity to go inside and surrender to the all-encompassing, but also the pain that presented itself.
Previously, I have felt that it is irresponsible to go on a journey if you are not at the right place. After all, it's not just anything! It is about a medicine you are handed, which has to be handled with great precision with very great respect and full knowledge of the facts.
It is rather scarce, but I have now found an address with High Quality and how happy I am that this exists in the Netherlands!
Loving guidance, I am grateful to you, and of course also to the 'fellow travellers', how glad I was that you were there!

With much love, Karin
Karin
December 2022  ~  Team:

 Ronald, Yoka, Mariana & Gabriele

Liefdevolle begeleiding, fantastische muziek en fijne verbinding
I really look back on this beautiful weekend with a lot of love and pleasure. The guidance was loving, the accompanying (live) music was fantastic and the connection with the group was very nice. I think this all contributed to me having two beautiful intense journeys. It feels like mental blockades have disappeared, I am less in my head and feel more. The days feel a lot lighter because of this, very nice. Whenever I feel I 'need' to drink ayahuasca again, I will definitely come back here!
November 2022

  ~  

Team:
Ronald, Yoka, Mariana, Constanza & Juan
The facilitators are amazing, perfectly safe and supportive
I can't speak highly enough of the ceremony and the facilitators. In the first instance, it gave me huge confidence how seriously and fully a sense of ritual was observed every time. In the second, if the set is the mental state we bring to the experience, the setting that was provided was out of this world. The lights, the colours, the energy, the arrangements, the process was all welcoming and supportive, with a great atmosphere. The energy in the room was intense – some of us were going through difficult things, but there was no fear, only love and support; and some light-hearted moments where everyone came back to the surface and reconnected with love and energy. 
The facilitators were amazing, contributing so much to the ceremony. The music ebbed and flowed, taking us on our respective journeys individually but also together – you could really feel when everyone was going deep and when everyone was coming back to the surface. I never felt any less than perfectly safe and supported at all times. How people knew exactly when to do come and give exactly what was needed at exactly the right time completely blows my mind. Juan, Mariana, Yoka, Ronald all appeared just when I needed them – even when I didn't know I needed them. Ronald, for example, gave just the right dose on the first drink of the second drink of the second night to shift what was blocked down below … and after that, when I went into some really dark places, Costanza was there. What she pulled out of me was truly horrific, but I never felt scared or lost. I just knew it had to come out, but it didn't want to … and she ripped it out of me as if it was a living thing – it was utterly amazing. Everyone was.
Lees Meer
And so was the group. I can't imagine going through this experience with a better group – the energy and synergy was amazing. Everyone was supportive and there for one another, we cried together, we laughed together, we shared together. I hope I see them again. 
Just the best thing I've done for myself for a long, long time. I will come again. But I will add a caveat: It took a long time to get to the point where this ceremony made sense for me; but if you have done enough work on yourself previously, whether through counselling, trauma therapy, meditation, self-seeking and the like … then you'll know when it's right for you. Even then, you will be nervous as this is a step into the unknown – the unknown being yourself, and the parts of you you've carefully hidden, even from yourself. If you come openly and ready, it will be open and ready for you. But if you just rock up expecting miracles without having done the work first, however, you won't find the answers you're looking for or get as much from the experience.
Aj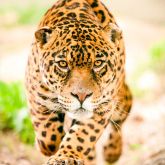 Life changing experience!!
Warm setting in a beautiful location, with the warmest, non-judgemental and sweetest people. There was room for all feelings, thoughts and worries. Special how Yoka and Mariana sensed exactly what I needed at that moment, loving arms around me and whispering words that I could handle it, and exactly because of that I could handle it! What beautiful fine insights I received and now, a week later, I am still floating on, it is wonderful. It has done so, so, so much good for me! Because I did not dare to fully open up to the plant medicine at the beginning of the sessions, I feel very strongly that I need to come back. I'm not done yet and I can't wait to return to Ronald and his fine team! In this wonderfully beautiful farmhouse with these fine people, delicious food and wonderfully enchanting music. I play the playlist every day and fall asleep with a smile around my mouth.
Thnx, you guys are the best
Marloes
Oktober 2022  ~  Team:

 
Ronald, Yoka, Mariana & Mathieu

Tremendous job
It has been a pretty rough ride this weekend. I've been with Ronald before and his team has done a tremendous job in helping me again. Many talks in between the rituals really helped me give meaning to what I was seeing and feeling. The place in Diemen was beautifull!
Melvin
Oktober 2022  ~  Team:

 
Ronald, Yoka, Mariana & Mathieu

Beautiful Experience!
I felt safe and supported by Ronald and his wonderful team in the beautiful setting, the music drove me to many different layers of my subconscious mind. Was such a beautiful experience.
Sandro
Oktober 2022  ~  Team:

 
Ronald, Yoka, Mariana & Mathieu


The feeling of Safety
I have a lot of good impressions after my Ayahuasca experience with you guys :) Most of alI I appreciate the feeling of safety, which you managed to create and also your loving presence during the ceremonies, group sharing and beyond that. The journey with a Plant Medicine was good, painful, surprising, great, heavy , funny... and I am grateful for all of it. During the ceremonies, whenever I needed something, one of you was there, in such a loving way, that it still touches me deeply when I think about it. Yoka's presence and support, mainly through the touch, were so essential for heeling some of my old and deep issues. Music was super important part of it and I enjoyed it a lot! I loved the way in which we communicated in our group and a support that we genuinely shared. Four weeks after the ceremony it's great to notice that part of the stress, that I was familiar with my whole life, is gone and that I'm more connected with and loving to myself than ever before.
Dragana
September 2022  ~  Team:

 
Ronald, Yoka, Constanza & Gabriele


No words can describe this experience!
I had an amazing time during that weekend. It was one of the best weekends for a very long period of time. All the staff was so friendly and welcoming. Also they are professional, dedicated and wise, so participants feel safe and comfortable during the ceremony and after it. All the organizational aspects were well planned and well carried out. The location and accommodation itself were very right for the event. The setting and atmosphere of the ceremony created a right inner state with warm feelings. The guidance of the facilitators during sharing sessions helped me a lot to understand the whole healing process. It's hard to describe my Ayahuasca journey. It was truly beyond what I expected. The door was opened for a while and I could see a true myself. I saw my behavior and reactions, I asked for forgiveness from many people, I felt love and I was scared from time to time, I saw my childhood and youth. All emotions came out during the ceremony – I cried, I felt happy, lonely, empty, in love, and I experienced a freedom to be myself (I think for the first time in my life). No words can describe this experience and the power of the Medicine.
Lees Meer
It was beautiful music during the ceremonies that helped to get in a flow in my journey. Ronald perfectly read the moment and felt the group atmosphere where the other facilitators had an eye for possibly personal attention to help with whatever was needed in that moment. It was also very nice to meet other lovely participants and spend the whole weekend talking with open-mind and open-heart people. I honestly feel and observe positive changes in different aspects of my life after this experience and now I can say that it was a very right starting point for a life-changing journey. I am very grateful for the chance to participate in the ceremony and I would definitely recommend this retreat.
September 2022  ~  Team:

 
Ronald, Yoka, Constanza & Gabriele

Healed on a deep level!
They all exceeded my expectation. The rituals were followed, created a space that was pure and safe. All participants were loving and determined. The healers were professional (I can't describe how much they helped me). The space was filled with unconditionally love, which largely helped my heart to open up. The music was beautiful and high quality. It's hard to discribe the role of the music. It is like a narrator of a book, inviting us to walk into an adventure. It also created ups and downs for the plot. Some songs were absolutely beautiful, while some were challenging because I knew they were leading me to some difficult parts.
Anne
Augustus 2022  ~  Team:

 
Ronald, Yoka & Mariana

Professional Healers and Beautiful music
I felt really welcome right from the start. The place is lovely and peaceful, in a beautiful surrounding. Everybody treated each other with love and respect. My journey was difficult at times and I really struggled. However, I felt safe and guided. I learned to let go, feel and accept what is, and surrender. These are lessons that can be really helpful for me during my everyday live. Everybody was really warm and loving, and took very good care of the participants. The sharing sessions gave extra insights and really helped reflecting on everything. It is beautiful to see how a group of people that haven't met before become so close in such a short time. It is with lots of positive feelings and emotions that I look back on this weekend. I can strongly recommend Ronald and his partners, and will definitely be back one day.
June
Augustus 2022  ~  Team:

 
Ronald, Yoka & Mariana


Fantastic!
It was in 1 word fantastic! I can recommend everybody to give it a change to learn from nature. The ceremony is very loving and carefull.
Edward
Augustus 2022  ~  Team:

 
Ronald, Yoka & Mariana


Born Again!
The sacred medicine has been calling me for some time, it takes a lot of courage to enter this journey and on my birthday 23/07/22 I decided to give myself this wonderful experience! I had Total support before during and after the whole process which was for me extremely important. Mariana who is also Brazilian like me made me feel at home Sara Ronald and Yoka became my family because the love they had for me and for everyone there was a family love and we had just met for the first time!
In relation to my journey it is difficult to explain with words, because it was very intense and I gave myself almost completely to Sacred Medicine, mother Aya took me to my birth where I had traumas due to a forced cesarean delivery on my mother and all my life I grew up as if you didn't need anyone closed without asking for help. Sacred medicine showed me that I am not alone that I can ask for help and that I must ask, it showed me love in its most infinite purity, I witnessed the creation of the universe, I can say that I witnessed the Big Bang and when I asked to her who she was, she replied: I AM THE UNIVERSE and this was the most beautiful moment of my journey, a golden light invaded my body and I saw many stars, planets and colors of all kinds! But it also brought me memories of deep traumas in my life about my sexuality, it wasn't easy, it hurt a lot.
Lees Meer
But today, a week later, I feel like a completely different person, that I'm getting to know myself little by little, as if I were a newborn and I have a beautiful life ahead of me. It's up to me to continue this beautiful journey!
About the most unpleasant effects, I have had nightmares almost every night with my journey, but almost every day I have the full support of everyone from Sattvaya Team, from Yoka my Mother of soul with sweet words of love, from Mariana always willing to listen to me and send me healing meditations and help in my process, from Ronald a wise being who transmits a wonderful peace and trust, in addition to providing songs and mantras during the journey that made all the difference and I will keep them for all my life and Sara always willing to explain the whole process to us. I feel completely loved and supported by them and I really recommend everyone to experience this wonderful journey in life one day!
I was born again! Much gratitude to all of you!  

AHO 
Juliano

A heart opnening journey
My journey made sense after the second ceremony night as my first and second journey were to be combination of two journeys. I was a bit confused after the first journey but what I learned in the second journey made it all make sense of what I have to do in the future. I had a heart opening journey where I was taken to see my father that died almost 25 years ago. I was given directions to follow the light and he would be waiting for me he was with on my journey and showed me things in my childhood that he regrets not doing certain things it was a journey that has free my father from the spiritual dimension and has freed me from my uncertainty in my world. I finally got to say goodbye and help my father to crossover and finally be at rest.

Alex
July - Team: Yoka, Ronald, Mariana & Sara

Perfect setting, highly recommend!
Love the whole experience, the team and their support / openness to each and every one of the group members made it easy to release, also feel the location and facilities/the farmhouse, provided the perfect setting for the ceremony. Moreover the music and its presentation during the ceremony was sufficient for an experience alone, just beautiful. So very glad for having had this experience and feel there is so many elements to it. Highly recommend this retreat for anyone looking for insight / awareness / ability to feel and an authentic experience.
Jimmy
July - Team: Yoka, Ronald, Mariana & Sara



Feeling safe
The facilitators are extremely kind, warm and loving. They make you feel safe and will be right with you if you need them. The sharing circles definitely help with processing your experience. Since the groups are small (7 people during my ceremony), it's very easy to open up, connect and feel close.
Marilyne
April 2022

  ~ Team: Ronald, Yoka, Mariana, Howard & Constanza

Safe and welcoming setting & amazing music.
I am very grateful for the journeys I was able to take on during the weekend. The setting was so welcoming and it felt so safe I had no problems with getting the full connection with the Plant Medicine. Every little detail was at the right place and moment. The energy of the Team was so good and comfortable and the music was just amazing.
All together it lead me through a beautiful connection with Mother Nature, the energies of myself and the surroundings and enabled me to dive deeper into myself. It was unique experience and I hope many more people will have an opportunity to undertake such a journey with so beautiful people!
Kaisa
May 2022 ~ Team: Ronald, Yoka, Mariana & Sara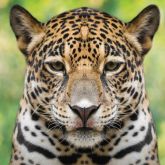 Safe and loving setting…a magical experience
I could have never expected a better setting, so safe and loving. Surrendering was possible thanks to all the help that I received which I'm eternally grateful for. The music was magical, the vibe, the singing and dancing, the sharing circles – all had a massive. positive impact on my experience. And I managed to let go, be vulnerable and find joy and peace with this state of being. Magical experience.
Maria
May

 2022 ~ Team: Ronald, Yoka, Mariana & Sara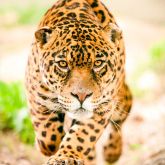 Magnificent Team
I loved that I have found answers to this life, receiving angelic messages of numbers & events, I have traveled to different locations in our spirit with different forms. It was what & who I truly was inside, questioning myself and eventually finding the obvious answers that never made sense in those past moments. I have earned more compassion and gratitude towards the life that I took form now and the people who I came across with. It was so beautiful that no words are easy to describe the physical and mental goodness I have lived in my trip.
The food was so delicious, my taste buds are so improved after this 2 days. Oh the music,,, the musical instruments played, were all elevating, without it, I am not sure how this journey would have been.
The team magnificent, I was in terrifying situations feeling like I'm having near deaths experiences, but all I remember blurring Sara, Mariana & Yoka were there for me, my living angels, were sitting next to me, without any judgments, with Ronald afar guiding them.
Thank you so so so much, it was so magical & I have so much love in me, for life and every thing around the world, no money can gift a soul this perfect life journey. Thank you Pachamama & Sattvaya people for everything, you are forever etched in my soul & cherished for this awesome connection.
Jeshika
May 2022  ~  Team:

Ronald, Yoka, Mariana & Sara

Beautiful Experience!
More then anything, it was a very strong feeling of healing during the weekend, although I wasn't aware that any healing was needed
Melle
April 2022

~ 

Team: Ronald, Yoka, Mariana, Constanza & Howard



Deep inspiration, gratitude and love
I have had a great experience at the full moon weekend with deep inner shifts and realisations bringing together all the deep work I've been doing in my life these last 2 years all coming to a beautiful closing in my inner journey's with messages of deep inspiration, gratitude and love. I deeply appreciated the loving care we received from the facilitators of the group and Ronald's wisdom, skill and reverence for the sacredness of the plant spirits, creating a safe container where magic can happen. The music was also perfect and very inspiring in my inner journey, I will keep it in my heart forever helping me to come back to all these positive uplifting energies I experienced in this weekend :) THank you once again for creating this beautiful ceremony :)
Marise
April

 2022  ~ 

Team: Ronald, Yoka, Mariana, Constanza & Howard

Relaxing & caring support
Everyone was relaxing, open and supportive. I didn't need to think about others and fully relied on all of your caring support.
Anoniem
April

 2022  ~ 

Team: Ronald, Yoka, Mariana, Constanza & Howard

Fantastic support & mindblowing music!
It was a very welcoming atmosphere which made it easier for me to surrender myself to what was coming. I enjoyed the fantastic support before, during an after the ceremonies. The played music during the rituals was mindblowing. It helped me reach places so much better. Thank you for everything!
Rine
April

 2022  ~ 

Team: Ronald, Yoka, Mariana, Constanza & Howard



Guidance beyond expectations!
Music is a very important part of my life and therefore I was looking for a ceremony with well considered musical guidance. The ceremonial and spiritual guidance and the live music were really out of this world, Ronald is a true artist.
Beforehand I was wondering if a whole weekend wouldn't be too much, but the opposite appeared to be the case, the duration was perfect! The guidance was well beyond all expectations, I was in need for some extra attention and the whole team was there for me, for that I am very grateful. You will definitely see me back.
Thanks for everything :)
Moriss
March 2022 –  Team: Ronald, Yoka, Mariana, Constanza & Howard

Perfect safe space & kindest persons. Will come back!
No words can describe the experience and the power this plant medicine and no words can describe the perfect setting created by Ronald and his team throughout the entire weekend. I was completely struck by the devotion of the facilitators to create the perfect safe space and elevate the power of the plant medicine to an even higher level. As a true musician Ronald perfectly reads the moment and senses the group atmosphere where the other facilitators have a clear eye for possibly needed personal attention to help with whatever is needed in the moment, even if you don't know it yourself.
During this weekend I realised the importance of a multiple day retreat, being with a small groups and sharing the experiences in several integration sessions. The guidance of the facilitators during the integration sessions helped me a lot to put some things into the right perspective.
Ronald, Yoka, Sara and Mariana, you are among the kindest I've ever met in my 41 years of life. Thanks a lot! I will come back!
Roelof
March 2022 ~ Team: Ronald, Yoka, Mariana & Sara

Highest grade of professionalism!
Firstly- the organisers really were the key to my personal journey. Secondly the sharing between participants made the journey equal and honest. Finally I loved the fact that next steps or future experiences were left for the participants to think about. The whole experience was done with the highest degree of professionalism and respect for this sacred ritual and I only wish that I could have become more spiritual. I wish I could recommend this retreat to more friends but I am grateful that the there was pre assessment done and post care provided and that meant all participants were given the support and attention needed!
Garfield
March 2022 ~ Team: Ronald, Yoka, Mariana & Sara


A form of bliss...love creates love
The guidance was absolutely amazing, I felt so safe,, and the music, waoooo, just perfect, it truly helped me surrender and get in a flow.
About the ayahuasca journey, it is hard to put it into words. It was beyond what I expected. I considered myself always very rational and disconnected from my true emotions. She helped me open the door to my vulnerability. I fell in love recently (I think for the first time in my life) and during the trip, I allowed this true emotion and this pulverized the dam I build around all other feelings I hid when I was a kid. All emotions came out during the ceremony, and I cried, it was raw, primal and it hurt me. But it was so beautiful. And I felt so much love from the other participants and the staff, their love brought me back.
Afterwards, I never felt better. It can only describe it as a form of bliss. Now I understand more who I am. Allowing love helped the plant medicine to find a way to my true being, what is beyond my different facades I constructed to survive, my inner child, that what does not gets older, that what, when I close my eyes is truly nothing, just pure energy. It changed me, empowered me. She learns me to open my eyes and see everything. And yes, that is love. Love creates love. And it is still changing me. She is changing me.
I feel so alive right now, I am not alone but connected. So grateful.
Muriel
March 2022 ~ Team: Ronald, Yoka, Mariana & Sara

Complete reset of my life
The experience was profound and showed me areas that I need to work on. I feel like it completely reset my life and the way I do things. Things that I couldn't see, Sacred Plants showed me and it really helped. I felt a lot of resistance in life that the Sacred Plants dissolved. I also felt like the Sacred Plants helped remove a lot of trauma. After the ceremony I had a million things to implement as I felt I could see what my issues were and some of those that I thought were impossible to fix, I felt like it was easy to see a solution.  Now I'm looking forward to starting to implement the changes that I set to implement.
Thank you so much for such a fantastic experience. The settings and the support from the practitioners was incredible. I felt extremely safe and will definitely be back. 
Milad
March 2022 ~ Team: Ronald, Yoka, Mariana & Sara

Love!
I didn't hug or tell my parents I loved them much before
But now I'm able to hug them both and show them more love.
Theon
March 2022 ~ Team: Ronald, Yoka, Mariana & Sara



The best thing thet ever happened to me!
I don't exaggerate at all when I say that going to this retreat was the best thing that ever happened to me! The music and support from the facilitators was much more than I could have dreamed of and made it relativity easy for me to surrender. I'm trying to think about something negative, but I simply can't! 10/10.
Joel
March 2022 ~ Team: Ronald, Yoka, Mariana & Sara

Safe and comfortable setting, great insights!
Wonderful way to skip your own protection mechanism and cheats and go right to the core of what's going on, without it being a quick fix. Sacred Plants provides me great insights for complex subjects and Ronald and his team provide a safe and comfortable surrounding for exploration. Will come back
Sonny
January 2022 ~
Team: Ronald, Yoka, Sara, Howard & Mathieu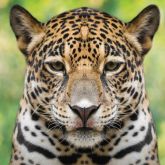 Basics for working effectively with Plant Medicines
---
Preparation
Good preparation is a must. Reading up on the subject matter and preparing well both on a physical and mental level will affect the course of your trip.

Safe Setting
It is important that you make the journey in a place that feels safe for you and with knowledgeable and experienced guides, who can help you navigate and support you if needed.
Integration
After the journey, the real work begins. Properly grounding and integrating your experiences and the insights gained is perhaps the most important part in working with the panten.
Want to stay up to date?
Then sign up for our newsletter or follow us on social media. This will keep you informed of our activities.